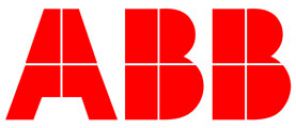 ABB
Explore our stock of new, used, second-hand, and refurbished ABB robots that we currently have in the inventory.
Our meticulous and all-encompassing procedure for refurbishing previously owned ABB robots guarantees their restoration to peak performance and dependability. This meticulous process involves several pivotal phases:
Inspection and Evaluation: Thorough examination of each used robot to gauge its condition, identifying signs of wear, damage, or potential concerns. This initial evaluation serves as the foundation for the refurbishment strategy.
Cleansing and Restoration: All constituents are meticulously cleansed, and any compromised parts are either repaired or replaced with authentic components. This covers not only visible elements but also internal facets like motors, sensors, and cables.
Software Reset and Customization: The robot's software is reset to ensure seamless integration with technological options, and it is tailored to your specific requirements.
Precision Calibration and Testing: The robot undergoes meticulous calibration to guarantee precise movements and positioning. Subsequently, it undergoes rigorous testing to gauge its performance across a spectrum of tasks and scenarios.
Stringent Quality Control: A final quality assessment is conducted to verify that the refurbished robot adheres to our stringent benchmarks for performance, safety, and dependability.
Optional Enhancements: Depending on the model and client preferences, we may provide optional upgrades like enhanced sensors, controllers, or software features to amplify the robot's capabilities.
Packaging and Dispatch: Following successful completion of all refurbishment stages, the robot is thoughtfully packaged to safeguard against transit damage and dispatched to the designated customer location.
ABB is a leading brand in the market with cutting-edge robotics. This corporation of Swiss origin provides products and automation solutions that optimize industrial productivity and energy efficiency. Their equipment is easy to use and maintain. Operates in welding and handling sectors in general, ABB is constantly developing and improving automation processes for both the industrial and domestic sectors.
ABB Robots Controller IRC5
ABB Robots Controller M2000 S4CPlus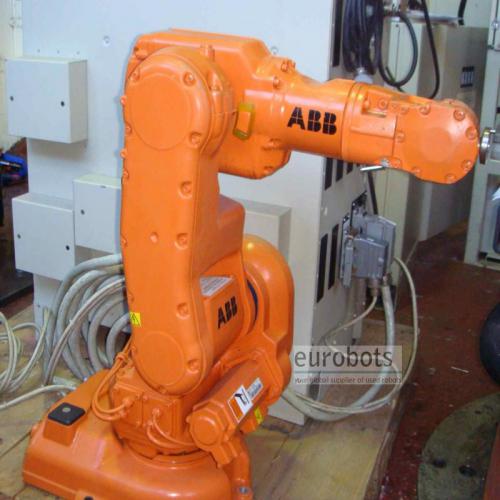 Available
Axes: 6
Max. Reach: 810
Max. Load: 5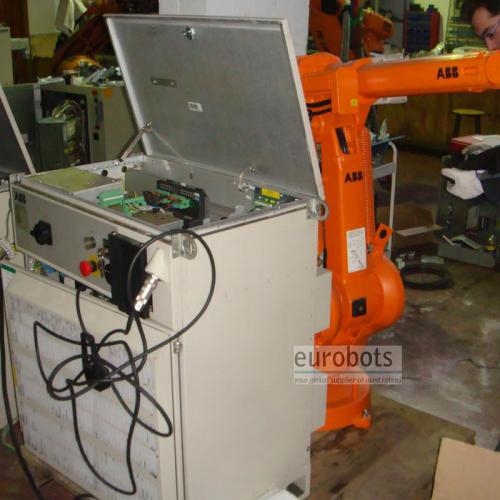 Available
Axes: 6
Max. Reach: 1440
Max. Load: 5
THE FOLLOWING ROBOTS ARE NOT AVAILABLE AT THE MOMENT:
ABB Robots Controller IRC5
ABB Robots Controller M2000 S4CPlus
ABB Robots Controller M97A-M98A-M99 S4C
ABB Robots Controller M94A-M96 S4
ABB Robots Controller M92-M93A S3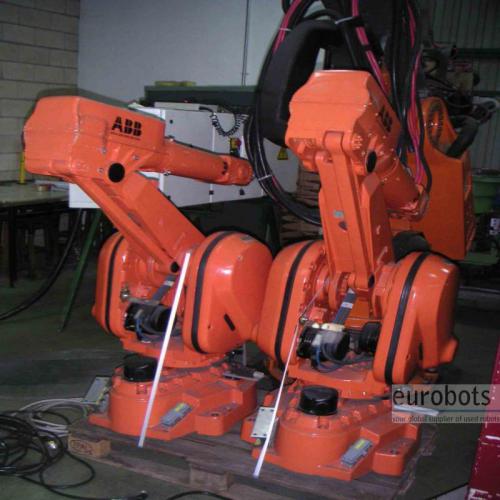 Out of stock
Axes: 6
Max. Reach: 1542
Max. Load: 10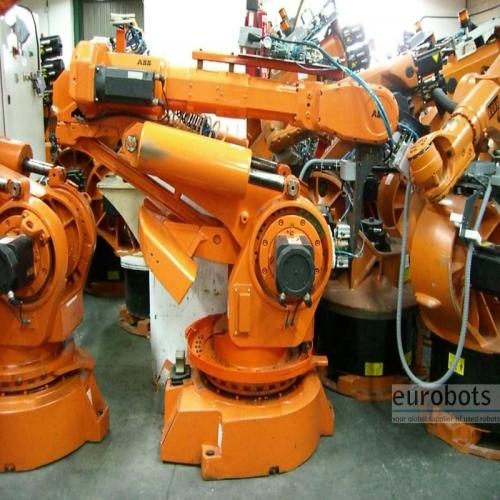 Out of stock
Axes: 6
Max. Reach: 2400
Max. Load: 120
ABB Robots Controller S4P+ Paint
ABB Robots Controller IRC5P

Last updated: 29 Sep, 2023